Description
The Global Software Defined Data Center Market size was USD 42.37 billion in 2022 and it is expected to grow to USD 195.91 billion in 2030 with a CAGR of 23.35 % in the 2023-2030 period.
Global Software Defined Data Center Market: Overview
A software defined data center (SDDC) is a data storage facility in which all infrastructure elements, such as storage, CPU, networking, and security, are virtualized and delivered as a service. SDDC uses virtualization and cloud technologies to give end users software-based access to all data center resources. Furthermore, its main goal is to provide smarter services, better management solutions, and standardized hardware platforms.
The adoption of software defined data centers is anticipated to be driven by hardware cost reductions. Companies using SDDC don't have to invest in hardware, learn vendor-specific skills to operate and maintain it, or deal with physical machine upgrades. It enhances resource management inside the business, increasing overall effectiveness. Additionally, the popularity of software defined data centers is growing in order to guarantee greater control and management of both software and hardware. On the other hand, businesses could exaggerate the challenges involved with employing dated platforms and overseeing modern IT infrastructure. The banking, financial services and insurance BFSI firms and corporations in the U.S. are installing software defined data centers quickly in response to the rising demand from their consumers and clients for safe and quick transactions. For BFSI businesses, it offers effective data recovery, improved security, and mobility solutions. By lowering network latency, it makes high-frequency trading and secure financial transactions easier. Additionally, it helps businesses adhere to onerous government rules requiring more flexible and adaptable data centers. To prevent potential security blind spots, SDDC employs both physical and virtual firewalls. The need for SDDC solutions is being driven by the growth of BFSI organizations and new fintech startups in the U.S.
Global Software Defined Data Center Market: Covid-19 Impact
The COVID-19 pandemic positively impacted the software defined data center industry. The exponential integration of big data was the primary driver of industry development. Researchers employed technologies, such as big data and machine learning. Analyzing each patient's data and providing a remedy to limit the spread of the coronavirus from became difficult, due to the surge in COVID-19 instances throughout the world. Big data aided in the analysis of datasets and the identification of trends that aided in COVID-19 detection. This has become one of the major growth factors for the software defined data center market during the global health crisis.
Global Software Defined Data Center Market: Growth Drivers
Rise in demand for data storage:

The rise in the number of online shoppers led to the emergence of e-commerce businesses. Attractive offers, ease of payment, myriad options, and convenience of shopping are some of the driving factors for online shopping platforms. Online shopping generates an enormous amount of data, which is processed and stored in data centers. In addition, e-commerce sites need to be continuously functional. Hence, data centers require proper setup with advanced systems that lead to huge infrastructure costs. Moreover, demand for storage and high-performance computing increases from oil & gas firms. This has increased the demand for software-defined data center solutions, owing to cost-effectiveness and the ability to deliver streamlined storage services. Thus, the rapid increase in demand for data storage is boosting the software-defined data center market growth.

Scalability and cost-effective solution:

Presently, companies are expected to grow rapidly and their data processing and storage system must be scalable to fulfill the requirement. SDDC market is capable to perform as per the increase in workload. The major advantages in the market include cost-effectiveness and less capital expenditure (CAPEX). As the number of hardware components required is less, these systems are easy to install and require less human interference, thus boosting the demand for SDDC technology during the forecast period.

Streamlined and automated data center operations:

SDDC delivers a streamlined and automated data center operations solution, which reduces operational expenses (OPEX) through an intelligent IT approach. It reduces the mean time to resolve any issue, which makes the system more efficient and also provides an open and extendable platform with third-party integration. Thus, it improves the overall performance of the system and increases SDDC market demand, which results in market growth.
Global Software Defined Data Center Market: Restraining Factors
High initial investment:

Implementing an SDDC infrastructure can involve significant upfront costs, including software licenses, hardware upgrades, and training for IT personnel. For organizations with budget constraints, this investment might pose a barrier to adoption.

The complexity of implementation:

Moving from a traditional data center model to an SDDC requires careful planning, expertise, and a comprehensive understanding of the existing infrastructure. The complexity of transitioning to an SDDC environment might discourage some organizations from making the shift.

Security concerns:

Software Defined Data Centers rely heavily on virtualization and software-defined networking, which may introduce new security challenges and potential vulnerabilities. Organizations must invest in robust security measures to protect their data and applications effectively.
Global Software Defined Data Center Market:  Opportunity Factors
Increasing demand for agility and flexibility:

Organizations across various industries were seeking to adapt quickly to changing market conditions and customer demands. SDDCs offered the flexibility and agility required to scale resources up or down rapidly, enabling businesses to respond to dynamic market needs effectively.

Cost efficiency and resource optimization:

SDDCs allowed businesses to optimize resource utilization by pooling and dynamically allocating computing, storage, and networking resources. This approach helped reduce operational costs and improve efficiency, as resources could be provisioned based on demand.

Automation and ease of management:

Automation was a significant advantage of SDDCs. Through software-defined infrastructure, organizations could automate various management tasks, such as provisioning, configuration, and maintenance. This automation not only saved time but also reduced the chances of human errors.
Global Software Defined Data Center Market: Challenges
Complexity and learning curve:

Implementing SDDCs can be complex, especially for organizations with existing traditional data center infrastructures. Transitioning to a software-defined environment requires a learning curve for IT teams, and they may need to acquire new skills to manage and optimize the SDDC effectively.

Interoperability and vendor lock-in:

Integrating various components from different vendors can lead to interoperability challenges and potential vendor lock-in. Standardization efforts are ongoing, but the lack of compatibility between different SDDC solutions can pose a challenge.

Legacy infrastructure:

Organizations with existing legacy systems and applications may face difficulties in integrating them with SDDCs. The coexistence of traditional and software-defined environments can create operational challenges.
Global Software Defined Data Center Market: Segmentation
Based on Components: On the basis of Components, the Software Defined Data Center market is segmented into, Hardware, Software, and Services. The services segment is the dominant player and is anticipated to have the biggest impact on the market.
Based on Type: On the basis of Type, the market is segmented into, Software-Defined Computing (SDC), Software-Defined Storage (SDS), Software-Defined Data Center Networking (SDDCN), Automation, and Orchestration. The software-defined computing segment is anticipated to be the largest in the software-defined data center market. Due to the adoption of the cloud-native application, SDC currently has the majority of the market share.
Based on Organization Size: On the basis of the Organization Size, the Software Defined Data Center market is divided into, Large Enterprises, Small and Medium-sized Enterprises (SMEs). The Large Enterprises in the Software-Defined Data Center market is anticipated to generate the largest revenue in 2030.
Based on Industry: On the basis of Industry, the market is segmented into, IT and Telecom, Government and Defense, BFSI, Education, Healthcare, Retail, Manufacturing, and Others. The IT & telecom industry is anticipated to have the greatest market share and the highest CAGR owing to its importance in the market. Due to the expansion of big data and the increasing demand for software-based data storage and services, BFSI and the government are also projected to hold a sizeable portion of the market.
Based on Region: On the basis of the region, the market is segmented into five key geographical regions namely – North America, Europe, Asia Pacific, Latin America, and Middle East & Africa.
Global Software Defined Data Center Market: Regional Insights
The global Software Defined Data Center market is geographically segmented into North America, Europe, Asia Pacific, Latin America, and the Middle East and Africa. Each region has its own market dynamics and demand drivers, which can influence the revenue contribution and growth opportunities in Software Defined Data Center market. The highest market share and dominant position in the software-defined data centers industry belong to North America. This region includes U.S. and Canada. Major firms like VMware, Inc., Cisco Systems, Inc., IBM Corporation, and others are present, which has contributed to the expansion. Additionally, the expansion of major corporations' global reach through product launches and alliances is anticipated to fuel market expansion in North America. In the international market for software-defined data centers, the U.S. holds the largest share. Predictions indicate that North America will continue to dominate the SDDC market for some time to come.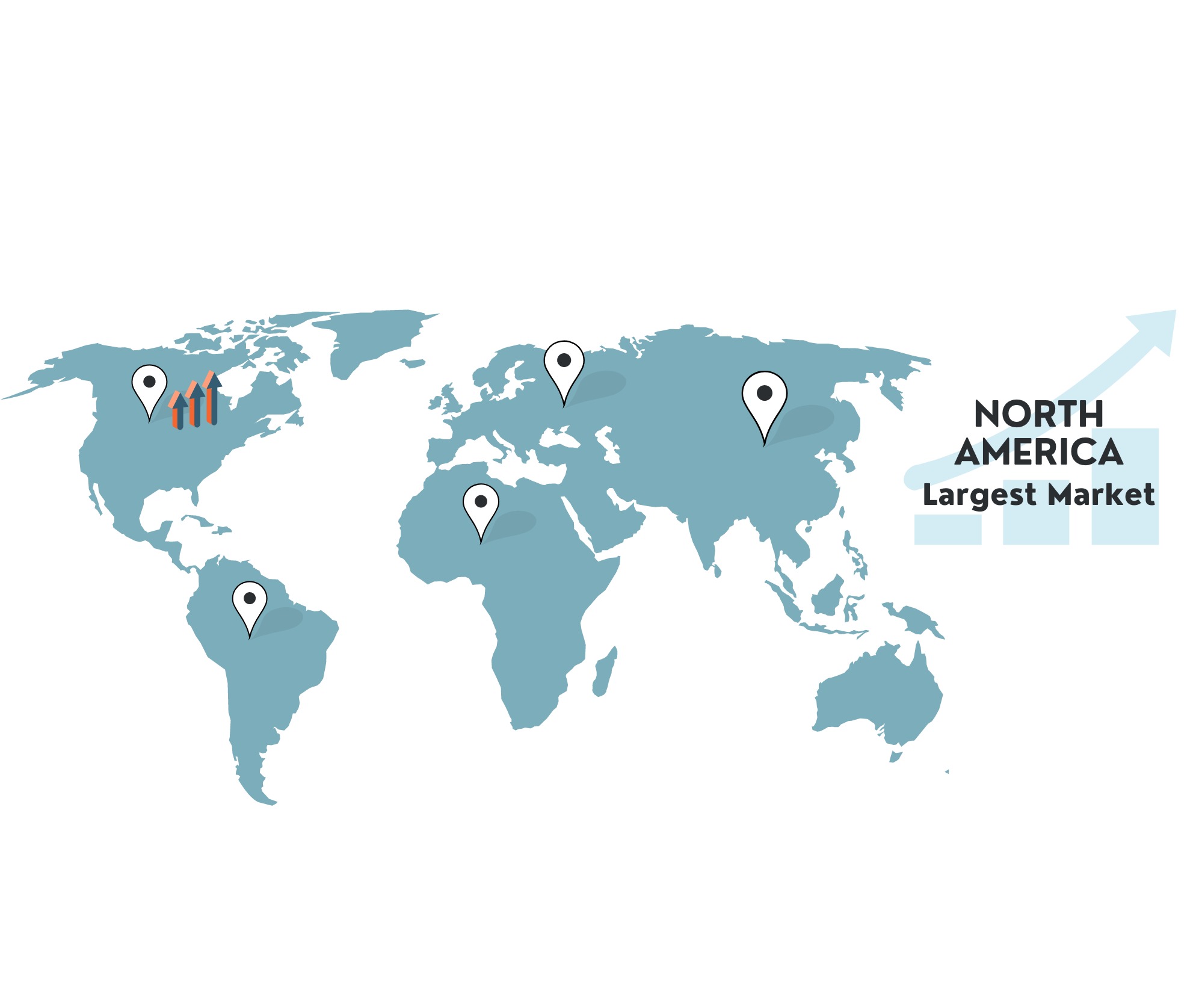 Europe is considered as second largest region in the software-defined data centers market. The need for data centers is being driven by the region's supporting economic conditions, such as tax benefits, ample renewable energy supply, and good data privacy and protection rules. Due to favorable legislation around data protection and privacy, European businesses are implementing software-defined data centers quickly. Additionally, Nordic nations offer tax benefits to data center market participants, driving up demand for SDDC systems. To strengthen their global reach, market players are growing their software-defined data center business in Europe.
Competitive Analysis
VMware, Microsoft, Dell Technologies, Juniper Networks, Citrix, Nuage Networks, Lenovo, Arrcus, HPE, Oracle
Global Software Defined Data Center Market: Recent Developments
J

uly 2022

– DartPoints, a cutting-edge digital infrastructure provider, has announced a groundbreaking technical collaboration with the University of South Carolina. DartPoints will deliver a customized Software-Defined Data Center (SDDC) solution to replace the university's existing data center.

August 2022

– VMware Explore 2022, VMware Aria, a multi-cloud management portfolio, delivers a collection of end-to-end solutions for controlling the cost, performance, configuration, and delivery of infrastructure and cloud-native apps. VMware Aria is powered by VMware Aria Graph, a graph-based data store that captures the complexity of customers' multi-cloud environments.